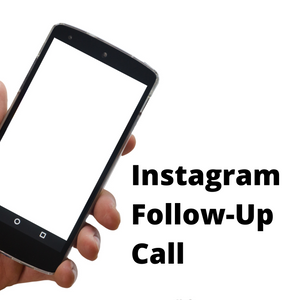 Instagram Follow-Up Call
Regular price £49.00 Sale price!
Please note: this is for you if you have previously booked and completed Instagram training with me.
This 30 minute Zoom call is great for keeping you on track! Check in with me and let's discuss how your Instagram is shaping up since the training. Questions may have cropped up or we can discuss the training in action on your feed.
During the Instagram Follow-Up call we will keep to the topic of the training already taken. If you would like to cover a new area of Instagram then please take a look at the full range of training topics HERE.
Once you purchase your Instagram Follow-Up Call, I'll get in touch with you within 48 hours (excluding evening/weekends) to arrange a date and time for the call.