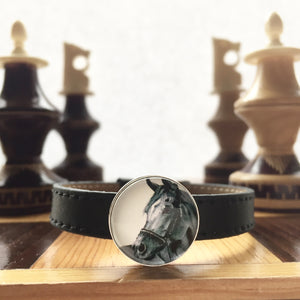 Teen horse bracelet
Regular price £14.00 Black Friday Sale!
Ready to wear. We have matched up this teenager bracelet with one of of our horse charms. This is the perfect sized bracelet for a pre-teen; teenager; or an adult with very slim wrists who can never find bracelets that fit!
This is part of our Get The Look collection which is a selection of bracelets and charms that we have matched up for you. If you would prefer to design your own bracelet then please take a look at the separate bracelet and charm collections.
This leather bracelet is easily adjustable with a buckle and a choice of 7 holes for flexible sizing (5.5 inches through to 7 inches and with everything in between).
The perfect gift for your horse mad / pony crazy teen.